Simple Border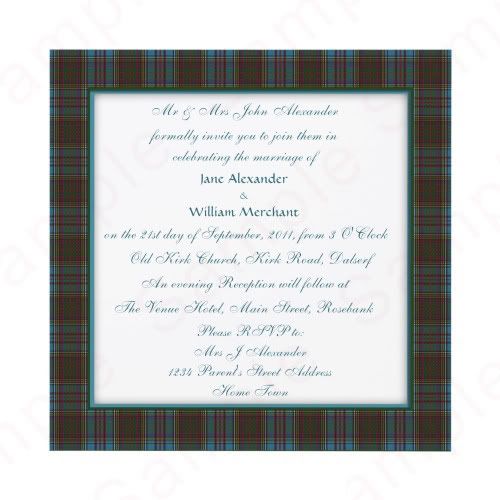 A very simple and stylish tartan Wedding invitation featuring a broad boder of Anderson family tartan in blue, green and red. The blue tone from the plaid pattern is picked up to create a narrower inner border with shading to create a framed effect. The reverse of this invitation features full coverage in the same tartan pattern.
Please visit the Custom Designs page to request any tartan, or use the "contact" link from the product page.

View the full tartan collection in store.